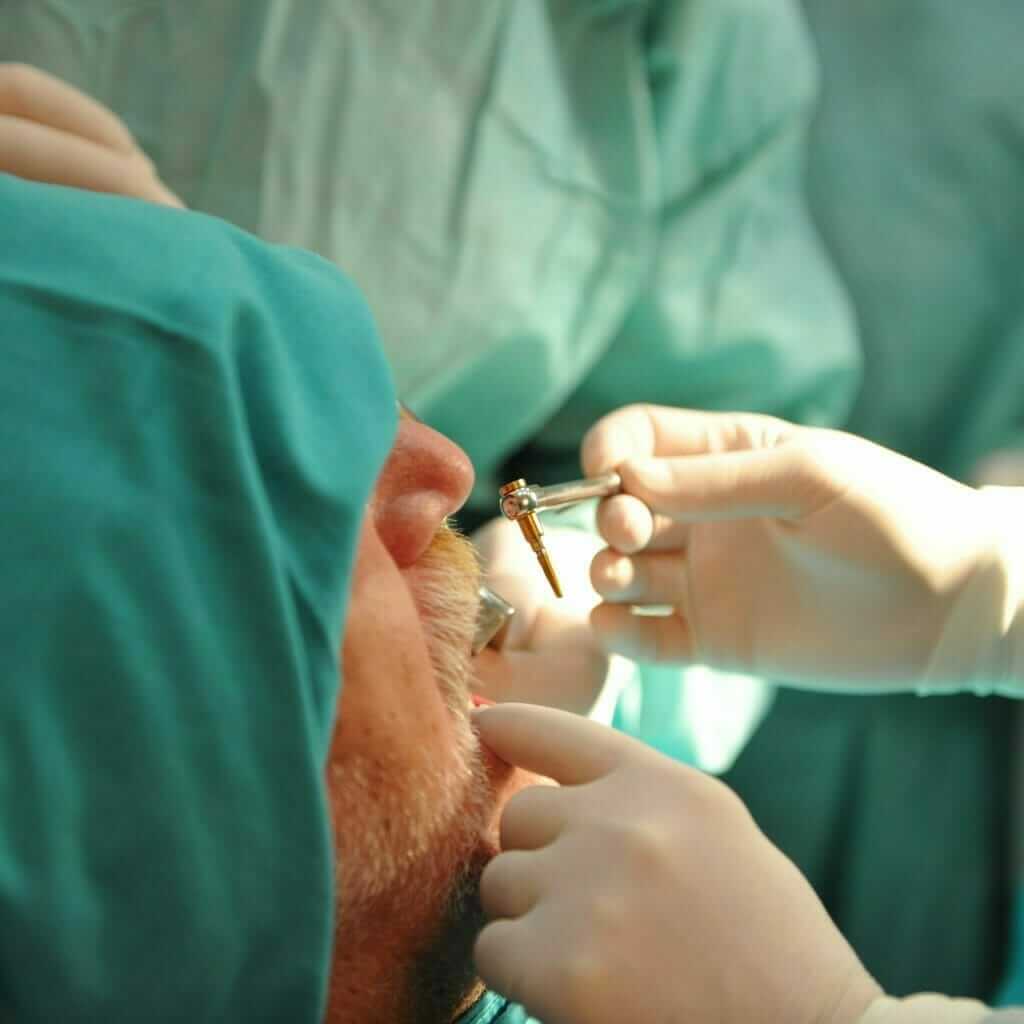 In case you're missing one, more or all of your teeth, the best solution is to get dental implants. We can make up for your missing teeth without the need to drill the healthy ones.
At Dental Oral Center you can get all of this done in a single day:
Tooth extraction
Painless implant installation procedure
Finalizing – dental crowns
Dental implants are completely biocompatible with your organism, which will accept them as one of its constituent parts. They are made from titanium and can replace the root of a lost tooth.
Get more information and schedule an appointment by contacting us on: + 381 11 2662 577 and  + 381 64 2662 577
Are dental implants the right solution for you?
When do you need dental implants?
After losing a tooth the bone in which it was will start to withdraw. We can stop this process by installing dental implants and dental crowns. It is possible to make up for one or more teeth with the help of implants. This is how we can avoid grinding down the healthy neighboring teeth. With the complete absence of teeth the best, the fastest and the most affordable solution is the All on 4 implant installation.
Types of implants
At Dental Oral Center, we take great care of our patients and therefore use scientifically proven methods implantological systems Nobel Biocare, Zimmer, Alpha Bio. They provide a lifelong guarantee to both the dentists and their patients.
Implant costs
At Dental Oral Center in Belgrade, we exclusively install implants whose quality is guaranteed. The pricing depends on the manufacturer of the implant you choose. Chinese, Korean or various other cheaper implants might seem like an attempting investment. However, with these implants, the patients don't have quality assurance. Since they are not foolproof, our dental polyclinic cannot guarantee their quality. This is the main reason why we don't practice installing these implants in our clinic. You can find our price list here.
Dental implant guarantees
Each patient gets a lifelong manufacturer's guarantee on any implants, and they don't have to pay for a potential reinstallation of any implants.
In order to ensure your dental implants last for as long as possible, the manufacturers have set some terms on their warranty, that both the patients and the dentists have to abide by:
Three mandatory checkups a year
Flawless maintenance by the patient
Our clinic will remind the patient about the annual checkups
The patients who can't make their regular appointments at our clinic, because they live in a different city, should have them with another dentist in their TOWN/PLACE of residence.
Painless implant installation procedure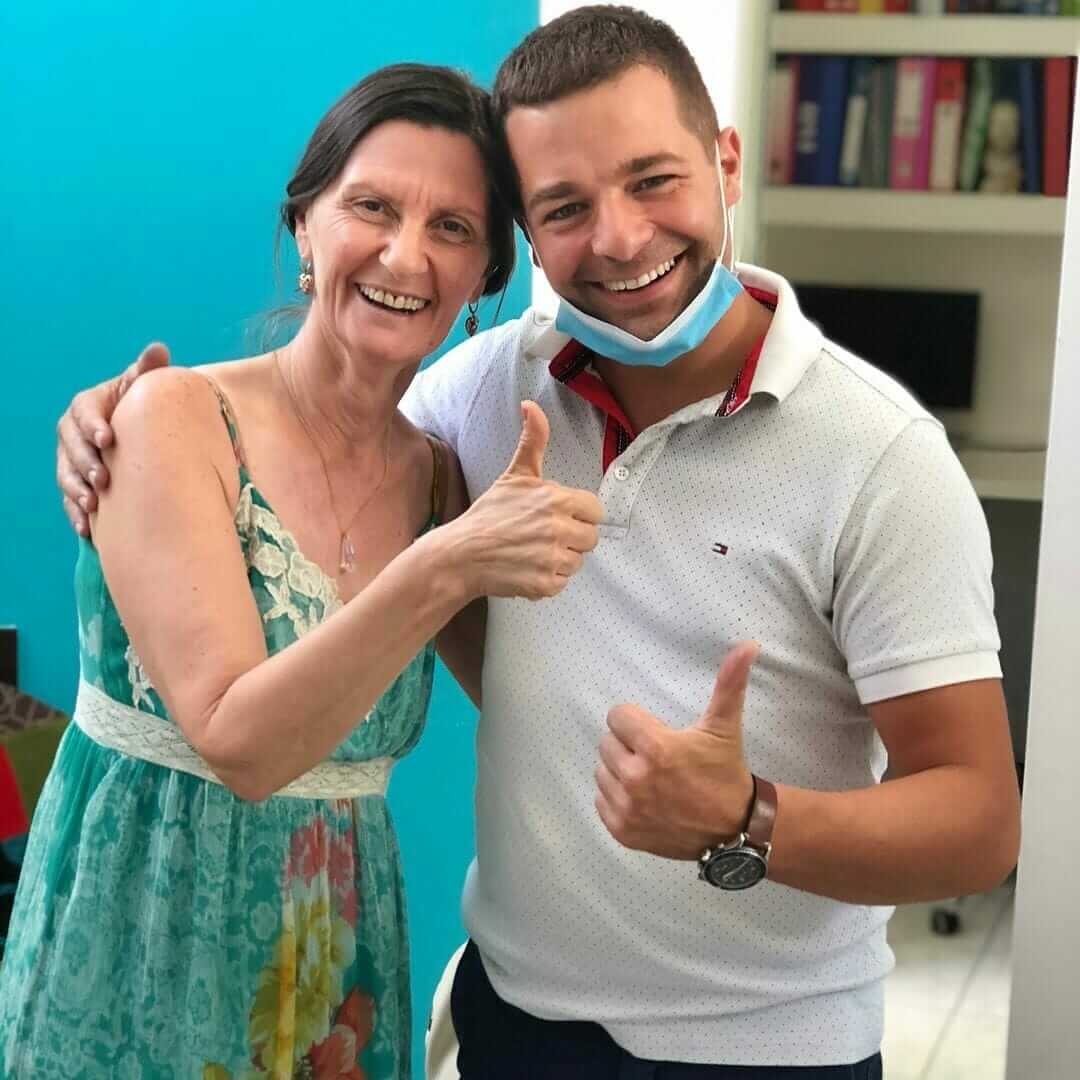 The most frequently asked question we get from our patients:
Is dental implant surgery painful?

How long does the installation take?

Is there any pain during the recovery period?

How long can the implants last?
Dental implant installation is a completely painless procedure. It is most commonly performed with local anesthesia. Analgosedation is also possible in the cases where we need to install multiple implants or when the patient is particularly afraid of the procedure.
Analgosedation is the state caused by combining sedatives (medication made for calming the user) and analgesics (painkillers).
The patient will NOT feel any pain throughout the procedure. During the procedure, the patient will be half awake, relaxed but discreetly aware of their surroundings, so as to be able to react or respond to simple commands, i.e. to cooperate with the staff. A trained anesthesiologist conducts the analgosedation.
Our patients' success stories: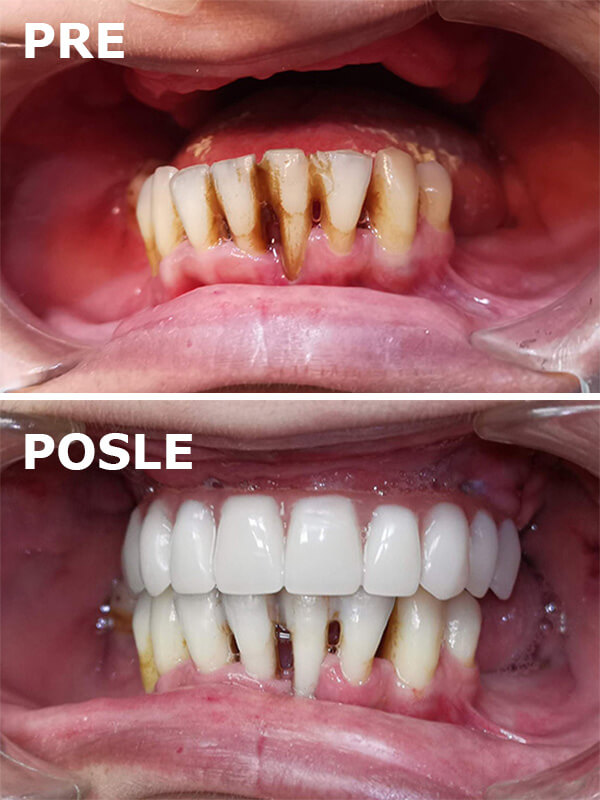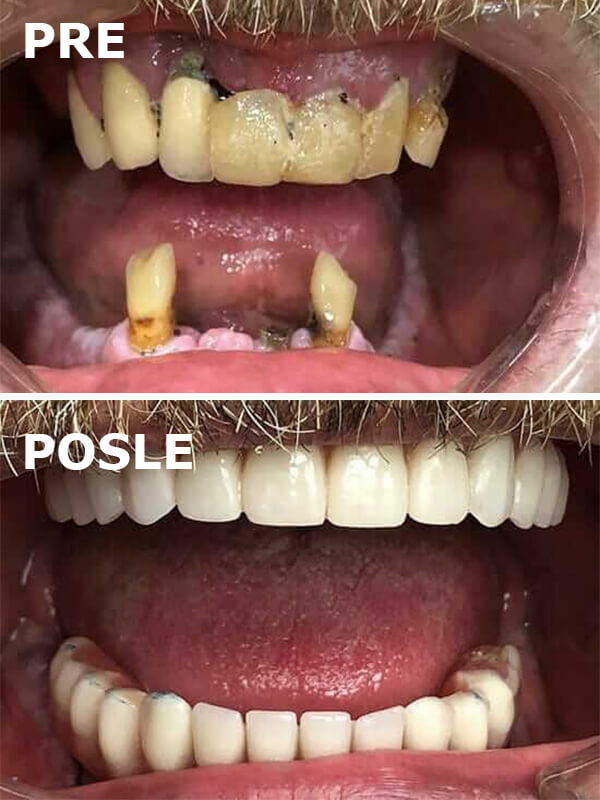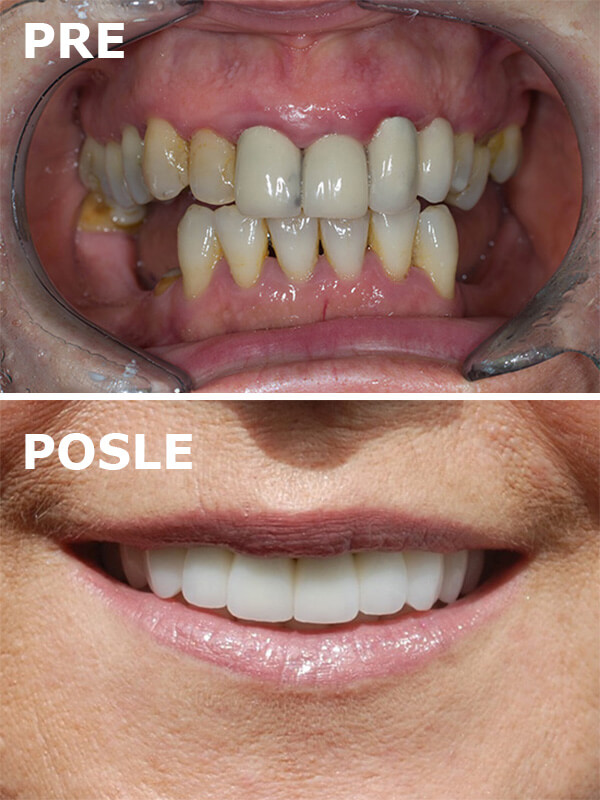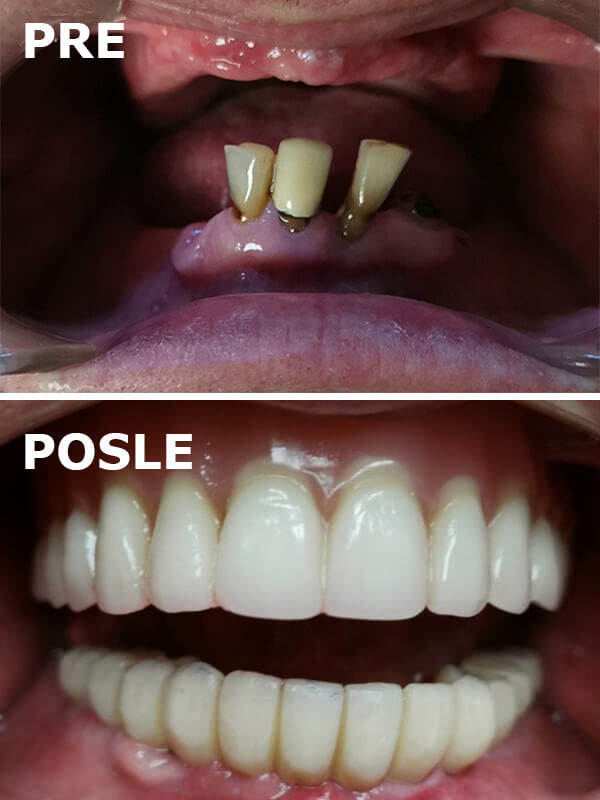 The shortest route to dental implants.
Step by step
3D jaw scan (CBCT)
Analyzing the scan and planning the therapy – our professional team will analyze your jaw scan and create a therapy plan specifically for you!
Therapy plan and free consultations
Installing the implant – implant installation follows
In case we reach valid primary stability of the implant, we can make a temporary dental crown the same or the following day.
You can get all of this and more at very affordable rates at the Dental Oral Center.
In case you have any questions or need further clarification of the process, we are at your disposal!
Our patients' experience with dental implants
All on 4 dental implant installation
The "All on 4" concept enables you to break free of uncomfortable, robust full dentures and, in just 3 to 24 hours, receive irremovable implants. The advantages:
You don't have to wait 3 months after the implant installation
You get your teeth (dental crowns) right away
Lower cost
No dentures or braces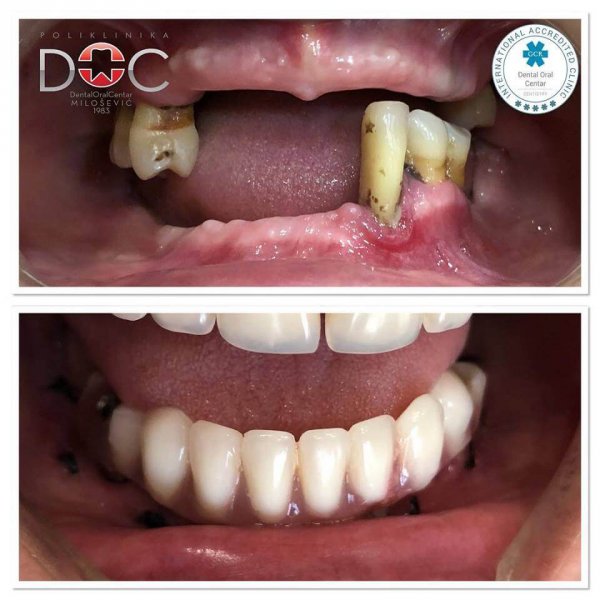 The ideal implant solution for you!
The dental implant installation process
Installing dental implants is in no way more complicated than any other oral surgical intervention. Before the surgery, your dentist will analyze the dimensions of the available bone on your 3D jaw scan and come to a decision about the type and the dimensions of the implant. The surgical procedure is conducted with local anesthesia or analgosedation. After the installation is finished, crowns are set on the implants (dental bridges, all on 4, all on 6 all on 8) or, if they need more time for osseointegration, the implants are left to be covered in the mucosa.
Augmentation – bone compensation
If the bone in which the implant will be inserted is missing, it is possible to compensate this with various methods of augmentation. These are simple augmentative techniques such as the use of artificial bones and membranes, sinus lift, as well as more complicated ones such as bone transplants.
However, thanks to the "All on 4" method of implant installation and new and improved materials (such as artificial bone), the aforementioned procedures are used less and less. And, in most cases, this augmentation doesn't affect the time of the whole process.

The duration of the therapy
There are many factors that can affect the duration of the implant therapy. Implantology has evolved over the last 50 years, so that today you can get your new teeth within just one day. Methods such as All on 4 give completely toothless patients an opportunity to eat their favorite food with fixed teeth within just a couple of hours.
Within one or a couple of days, it is possible to take out a tooth and place an implant with a crown in its place. Those situations where you have to wait for 3, 6 or even 9 months from implant installation to setting the crown are less and less common nowadays.

Who are dental implants for?
There are very few conditions that make installing the implant impossible nowadays. These are usually auto-immune disorders or those conditions that require an organ transplant. Heart conditions present no restrictions for this procedure and they don't affect the lifespan of your implant.
Well-monitored diabetes also presents no issues for installing the implants. Consuming tobacco is a relative contradiction, as the patient should be made aware that smoking can affect the lifespan of the implants.