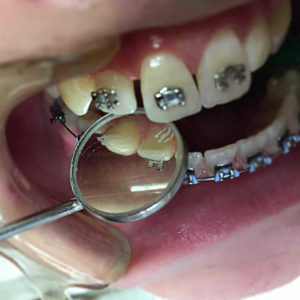 Braces consist of metal and ceramic locks which are affixed to the frontal surface of the tooth. A metal wire (archwire) is affixed to each lock and used to move the patient's teeth. In this manner, we can correct and straighten your bite. The time you'll be required to wear braces can be from a year and a half to two years, depending on the irregularities in your jaw and teeth.
Step by step guide to braces
To ensure the patient gets their desired smile, the orthodontist needs to decide which lock system should be used. During the first examination, it is necessary to do an X-ray scan of the jaw, get photos of the patient's smile as well as the models of the teeth.
You can get your scans and pictures done with us at the Dental Oral Center.
During the second appointment, we set the locks. After this, the patient will need to come in for regular check-ups. During these checkups, we adjust the braces, that is, we adapt the force required to align your teeth and follow the course of the therapy.

The age limit for getting braces
It isn't uncommon for patients to come into our clinic with the desire to change something with the appearance of their teeth or jaw. They often wonder if they're too late to be helped by braces. How effective are braces after you've turned 40?
There is no age limit for getting braces. The benefits you can get from wearing braces are not just aesthetic. Wearing braces makes keeping proper oral hygiene much easier. You'll have monthly checkups. With self-ligating braces, the checkup period might be prolonged to 6-8 weeks.

Different types of braces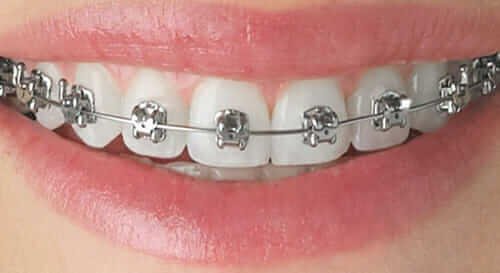 Sapphire (invisible braces)