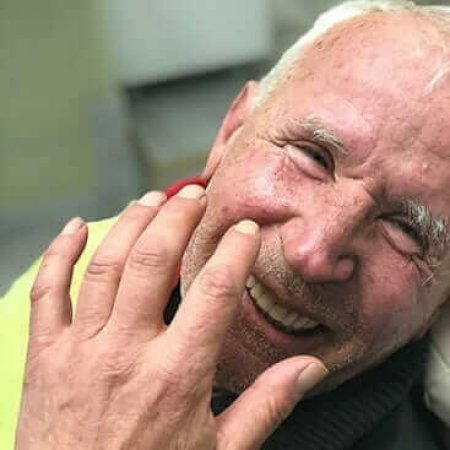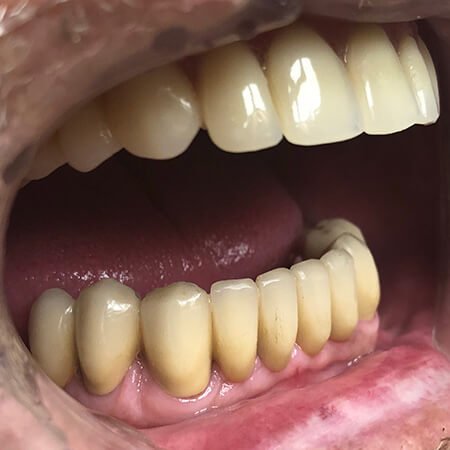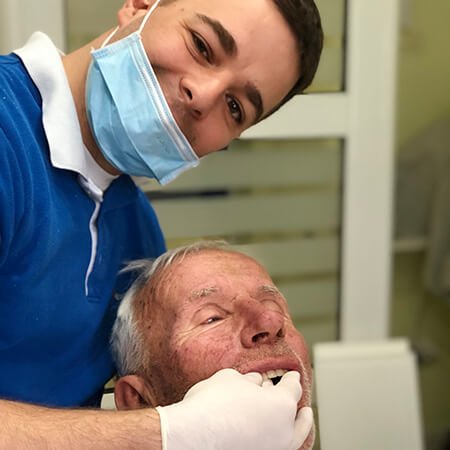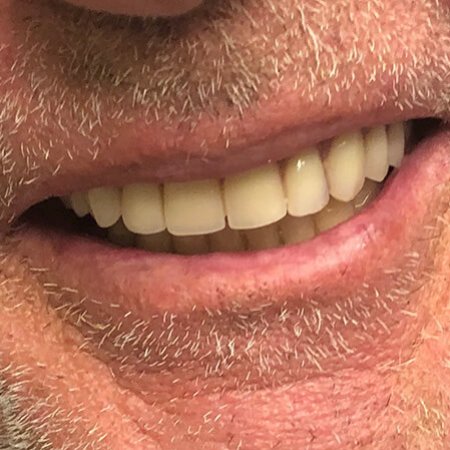 A smile is worth more than a thousand words. Vladimir regained his confidence and functionality of his teeth in a single day! He's still used to the fact that he doesn't need to hide his smile – quite the contrary.
All on 4 in the upper jaw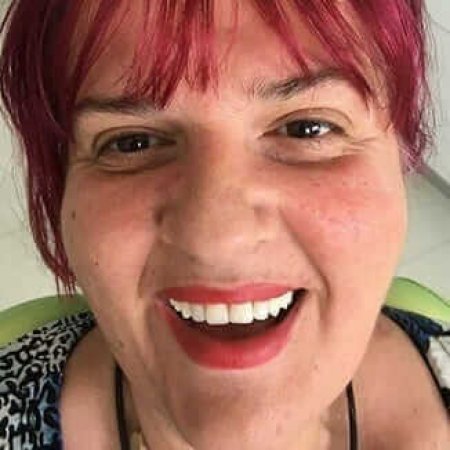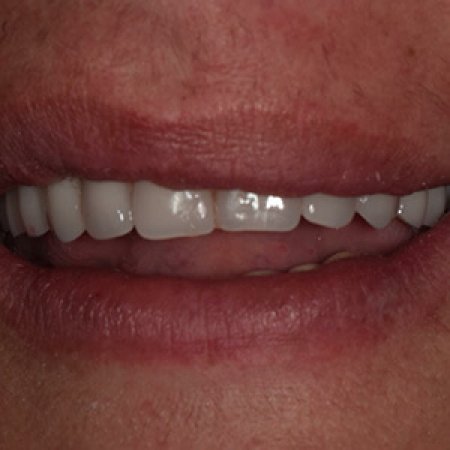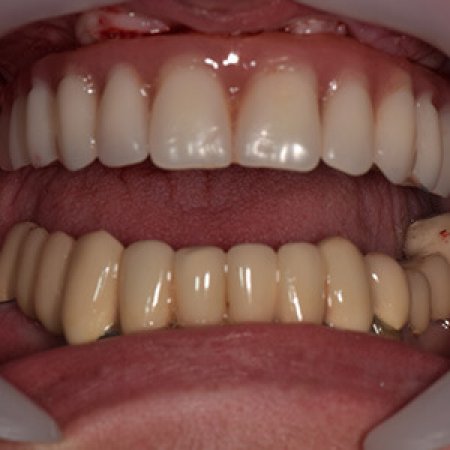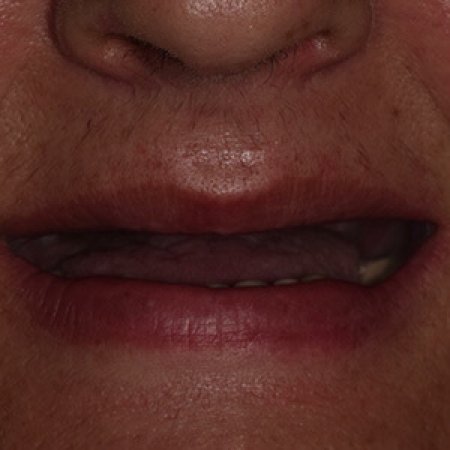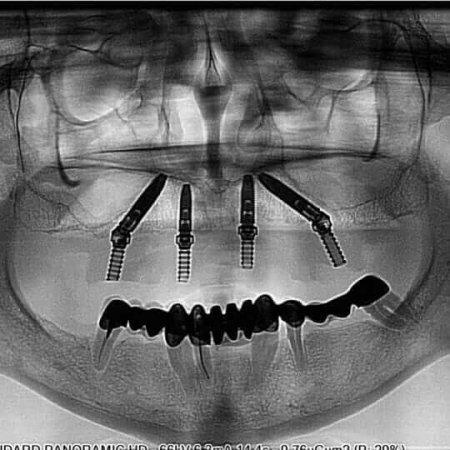 With pleasure, we've established cooperation with our wonderful, young and above all, talented colleagues from Nikšić. We've shared our experience and knowledge with them and we're sure that, with our combined strength, we will improve many patients' smiles in Montenegro. Our dear patient Snezana can now enjoy life again, smile and bite freely! With #allon4 in the upper jaw, in just 3 hours, we succeeded in gifting her completely functional teeth in the upper jaw.
All on 4 in the lower jaw, implants in the upper jaw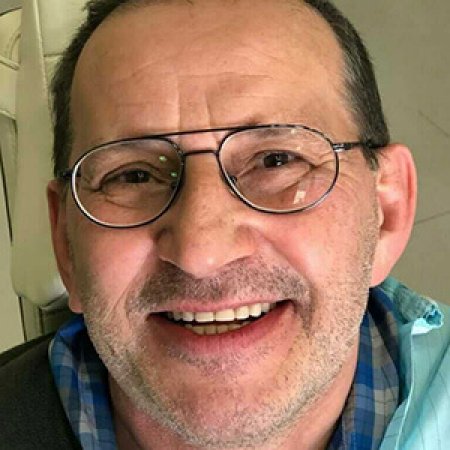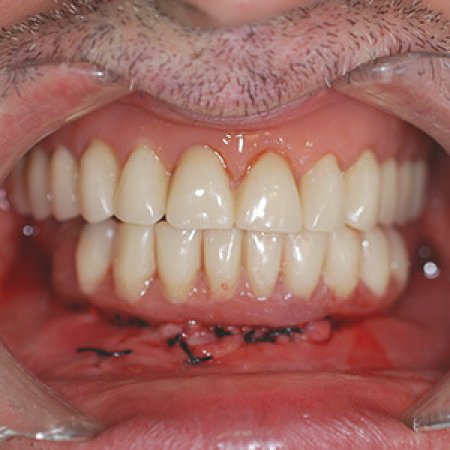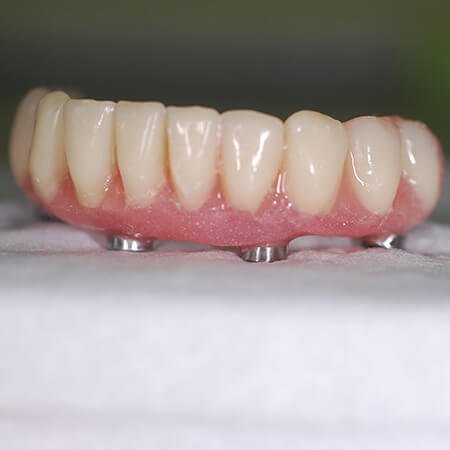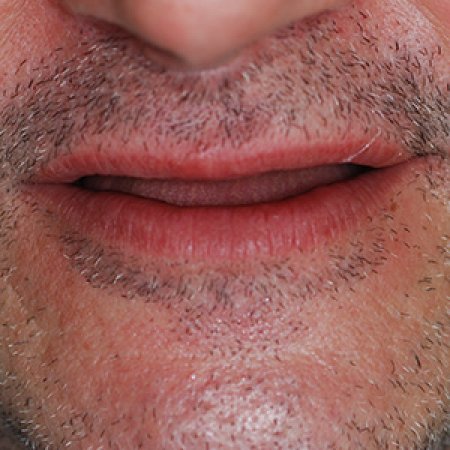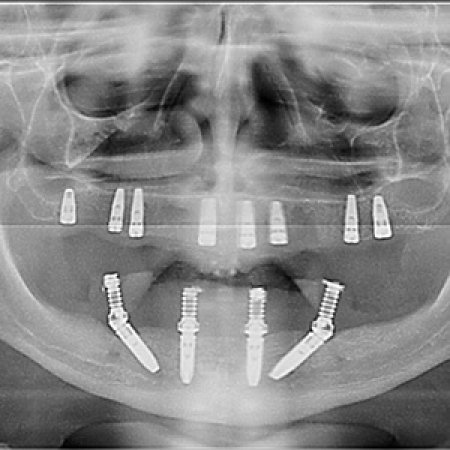 Do you remember our dear patient Radovan? Just 3 months ago, we did an All on 4 of the lower jaw, and today, we've taken care of the upper jaw. Where All on 4 wasn't the best solution, we've installed 8 implants which will also carry fixed teeth.
All on 4 of the lower jaw
Our patient Diana contacted us looking for the right solution for her problem. A couple of years ago, she had #allon4 done, somewhere in Europe. Since then, she's been having a hard time with her teeth. She wasn't satisfied with her previous full prosthetic work. On it, various damages have appeared and damage on the so called multi unit abutments. She put her trust in us, for which we're very grateful.
We replaced the damaged prosthetic parts, took a jaw imprint and started carefully constructing a titanium based full prosthetics. We brought everything to the point of perfection, she is overjoyed, and the difference between the color of her natural teeth and the prosthetics is intentional, because she will soon come back to take care of her upper jaw, as well.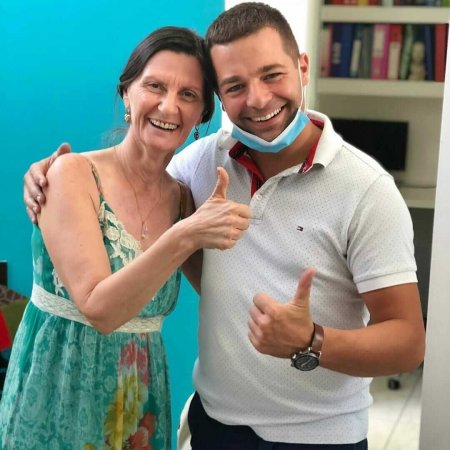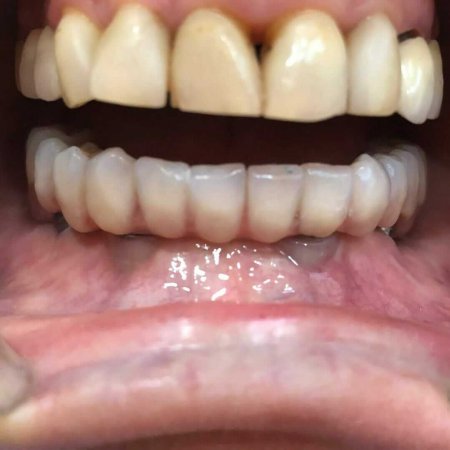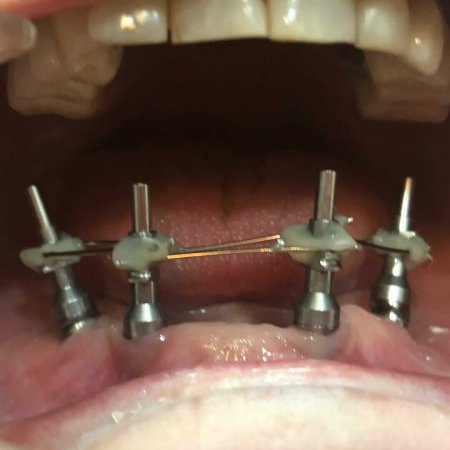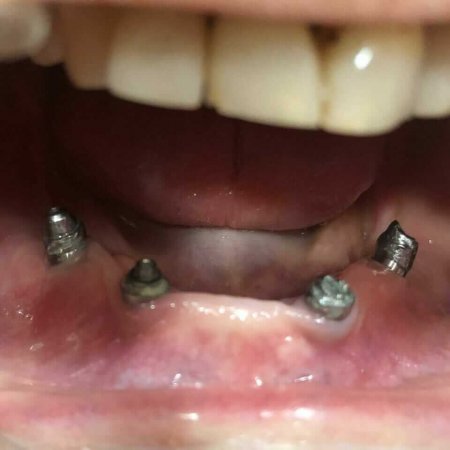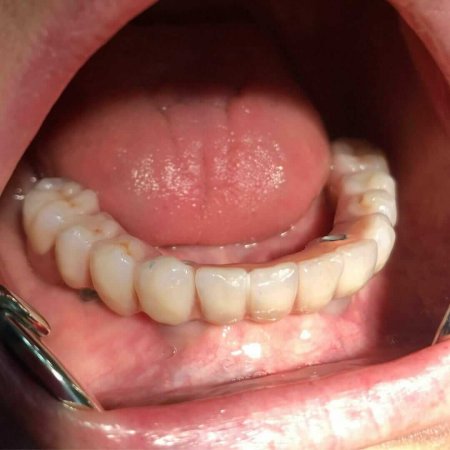 Making a good implant is just one piece of the puzzle. It's necessary to have enough skill for installing proper prosthetics which will follow the same rehabilitation. When prosthetics are inadequate, or inadequately set, the following happens. Completely ruined multi unit abutments. We dismantled the damaged ones and set new ones with caps. Then, we moved over to the phase of getting the jaw imprint, which is the third important element that allows the dental arch to set properly. For the imprint we used completely new transfers and analogues for immaculate precision.
All on 4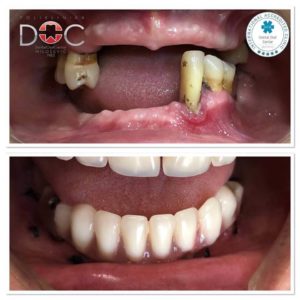 Our patient Jagoda got her new teeth thanks to the #allon4 approach to toothless jaws. This isn't the only win in her life, but apart from the rest, she managed to get rid of her lower full dentures, return her smile and teeth functionality. In just a few days, she'll have her stitches removed and after this experience, she'll have her upper jaw done as well.
Another one of our patients had his upper dental arch fixed using the #allon4 method. In just 3 hours, with local anesthesia, we've extracted teeth as well as old dental bridges, sanitized cysts, and installed NobelBiocare Speedy implants and set his dental arch. When making the prosthetics, we've strived to come as close as humanly possible to the natural color of his teeth in the lower jaw, so they wouldn't stand out, as was the case before.
Upper dental arch with All on 4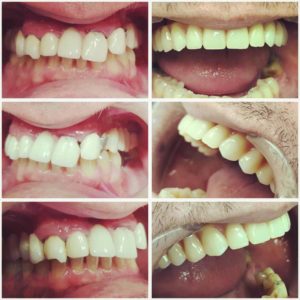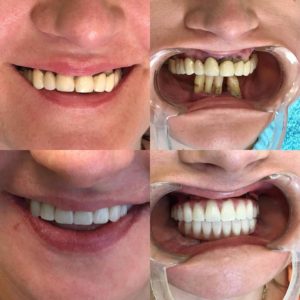 On 4 both dental arches
Sweet, brave and determined Amna leaves for her home in Banja Luka today with a new smile. Our week was successful, and thanks to the #allon4 system, she got both dental arches done in just a single day.
A new smile with All on 4 implants
Our patient got a completely new smile in just 3 hours, with the help of the "all on 4" concept for both of his jaws. With just 4 implants we can provide you with a stable, aesthetically perfect prosthetics on a toothless jaw. Forget about your dentures which fall off and chafe and welcome to the new era of dentistry!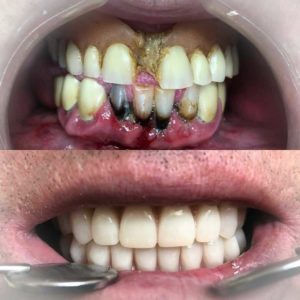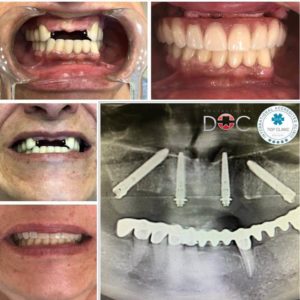 Augmenting teeth with fixed prosthetics for top of the line functional and aesthetic results
Augmenting teeth with fixed prosthetics for top of the line functional and aesthetic results is not a dream anymore! The advantages of these procedures are numerous. For the patients, the most important thing is that a toothless jaw is augmented with fixed teeth in just one day, so there's no waiting period of 3-6 months, as is the case with "classic" implantology. Just installed implants are set in the right way, which abets their osseointegration and enables the normal functioning of the jaw, as soon as you leave our clinic.