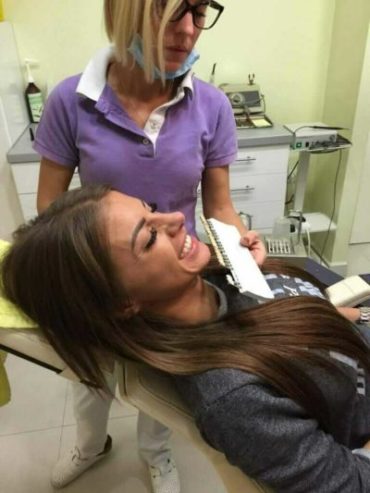 Aesthetic dentistry encompasses all of the dental services that lead to improving the appearance of the teeth, gums or the bite itself. In most cases aesthetic dentistry focuses on teeth, their color, position, shape and size.
A beautiful row of teeth is one of the most important factors of a beautiful smile. This can be achieved by orthodontic therapy, ie. with fixed or mobile orthodontic apparatus or crowns (metal-free/zirconium), that is, veneers in situations when the teeth aren't significantly damaged.
Swollen and expanded gums are definitely now a factor that contributes to the aesthetic of your smile. Periodontal therapy leads to improvements in the appearance of your gums. This is not only an important aesthetic factor but also a factor important for slowing down and stopping periodontal disease.
By whitening your teeth we can restore their natural tone or make them even more white. Patients today require aesthetics, so aesthetic dentistry is actually a constituent part of every branch of dentistry.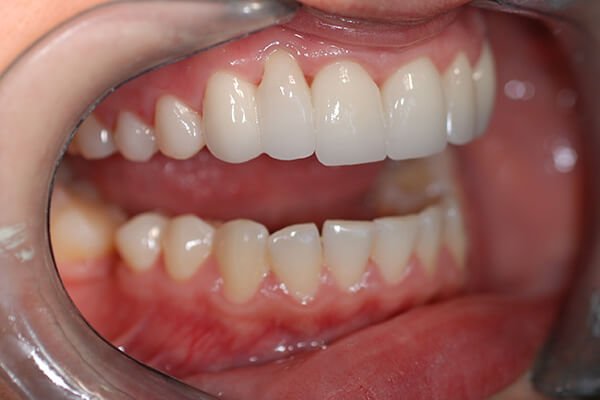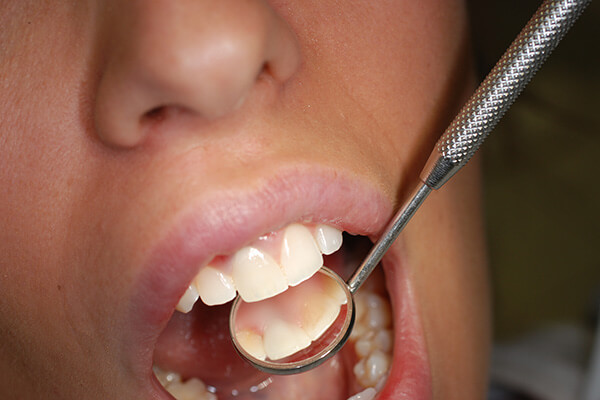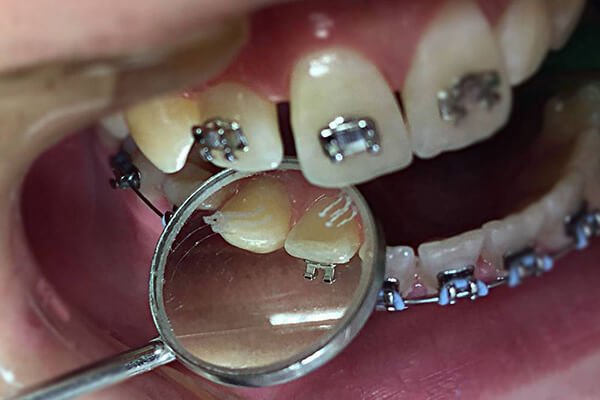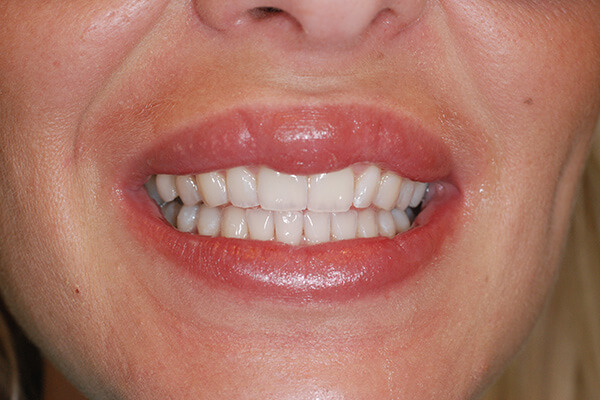 Implants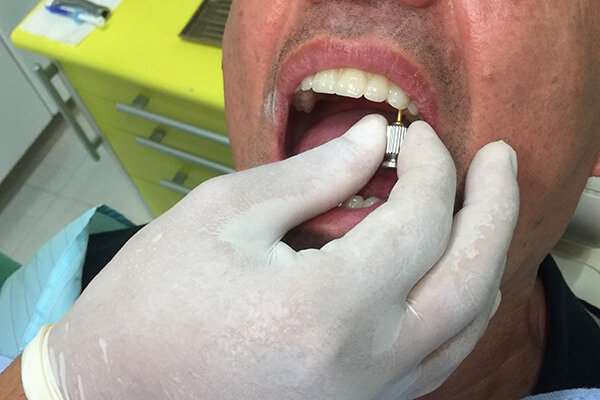 Orthodontics
When we consider orthodontics from the aspect of aesthetic dentistry, it can put teeth in the right position by using braces. That is, to make a smile perfect. Clients with perfectly healthy teeth but with issues with the way they're placed, often come to the idea that they should get crowns or veneers done. Grinding down healthy teeth should be avoided at all costs. With a fixed orthodontic apparatus you can get your teeth in the perfect position. If there's a need for it, the teeth can be whitened, resulting in the perfect smile.
Teeth whitening
Teeth whitening is a purely aesthetic procedure. It consists of removing various discolorations which make a tooth dark. You can restore your old tooth tone by whitening, or you can whiten your teeth even more! Teeth whitening is conducted in the clinic or at home with the help of special foils. Learn more about teeth whitening by clicking here.
Veneers
Veneers are strictly aesthetic dental compensations. They're used when the tooth damage is only endangering the tooth's appearance and not their function. If the chewing function needs to be restored we have crowns. You should think of veneers as fake nails that are secured to the front side and partly to the sides of your teeth. They're made from the finest ceramics. Contrary to the common belief, well-installed veneers do not crack or fall out. See more about veneers here.
Metal-Free and zirconium crowns
The main reason for having new crowns made is to restore basic functions of the teeth, such as chewing and speech. In case your reasons for doing the procedure are purely aesthetic, you should opt for one of the three procedures we mentioned before. On the other hand, even when crowns are the only option, aesthetics are imperative and something we'd never compromise.
Replacing metal and ceramic crowns with metal-free crowns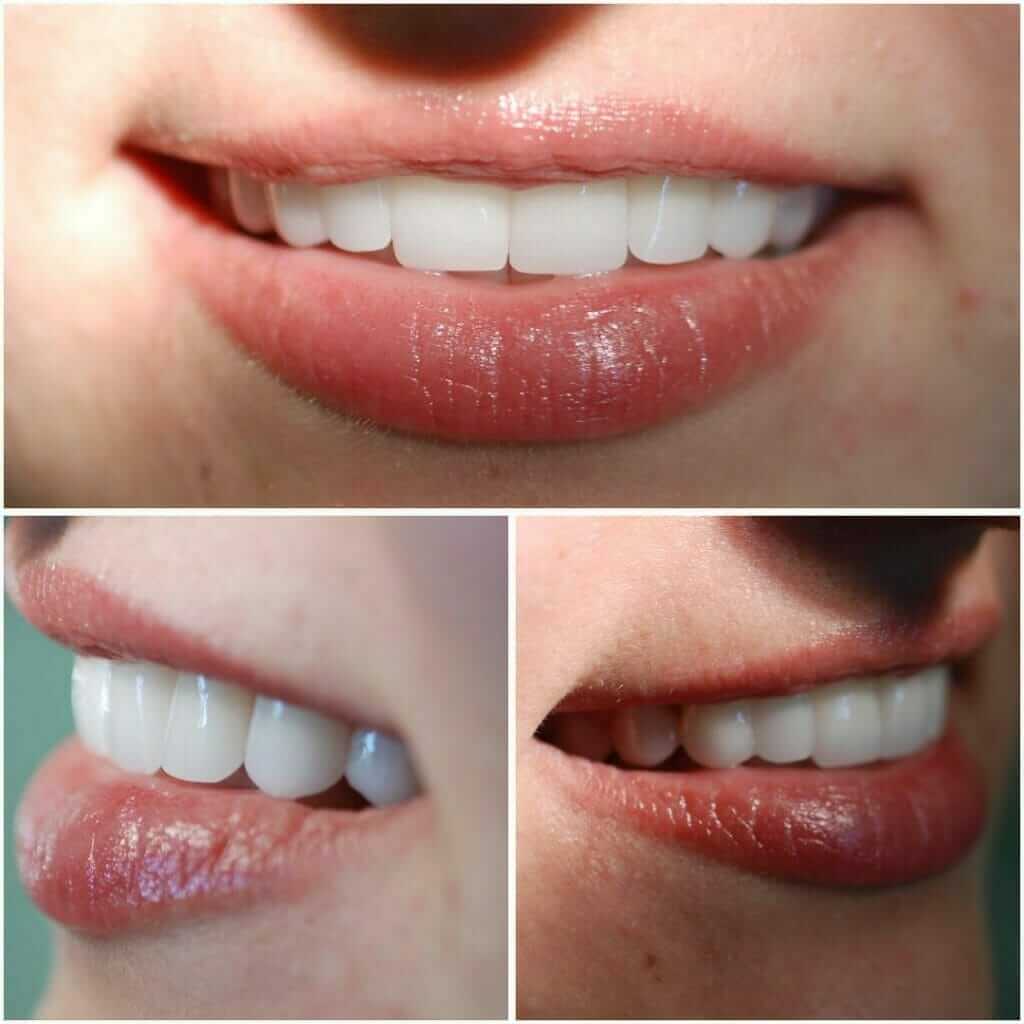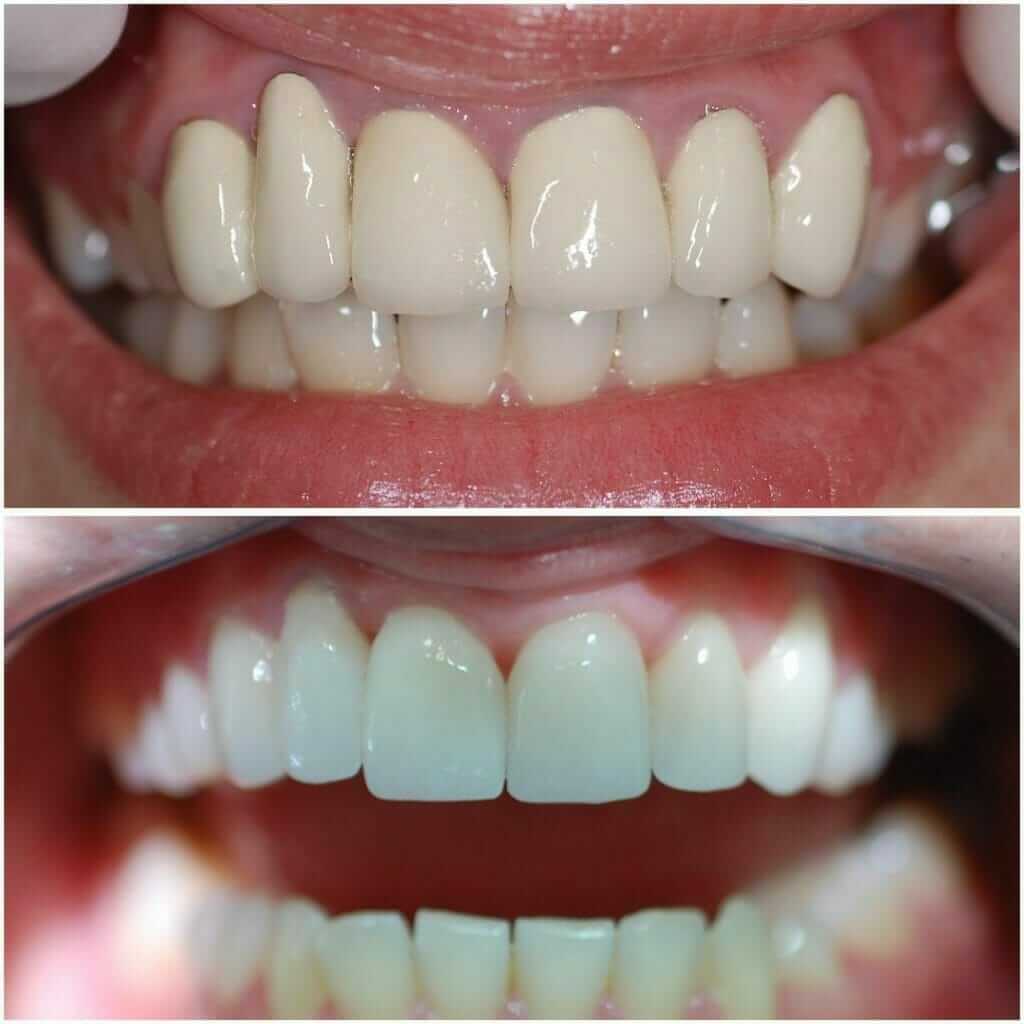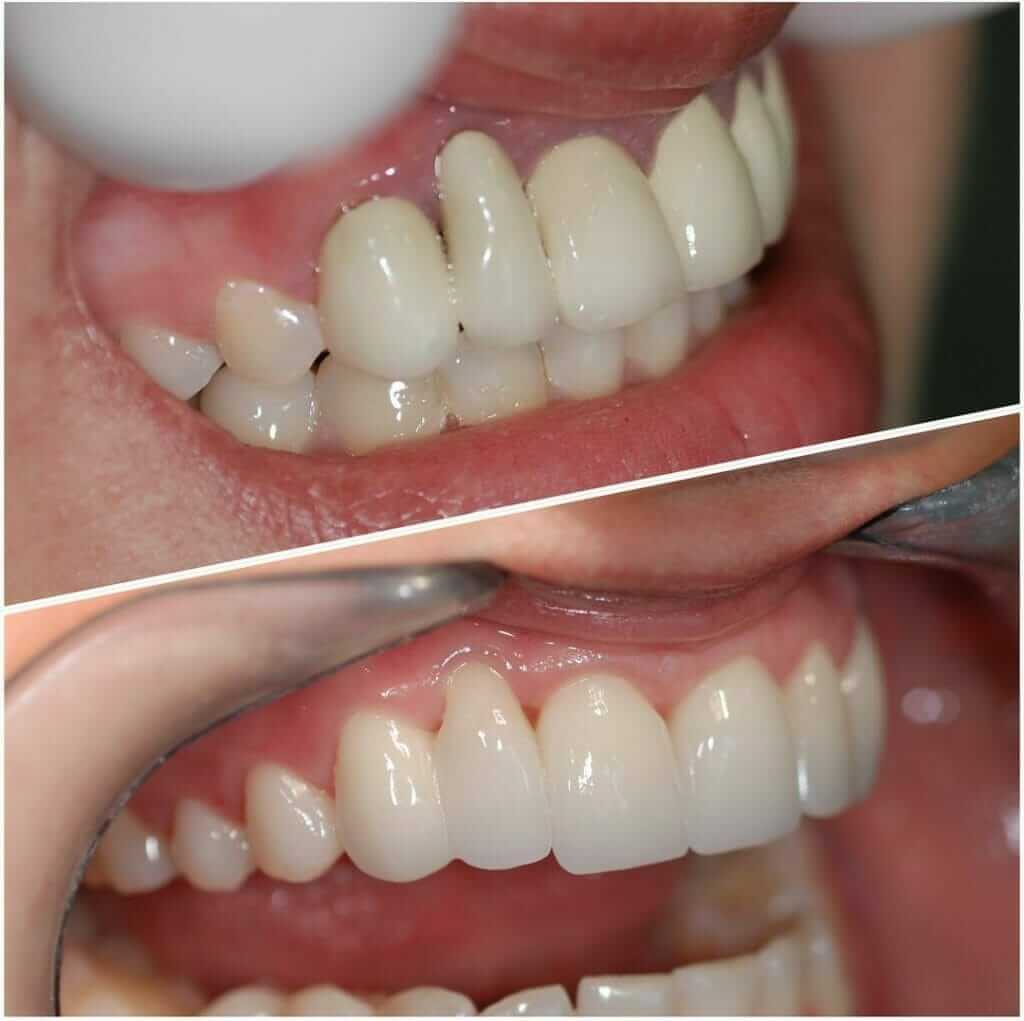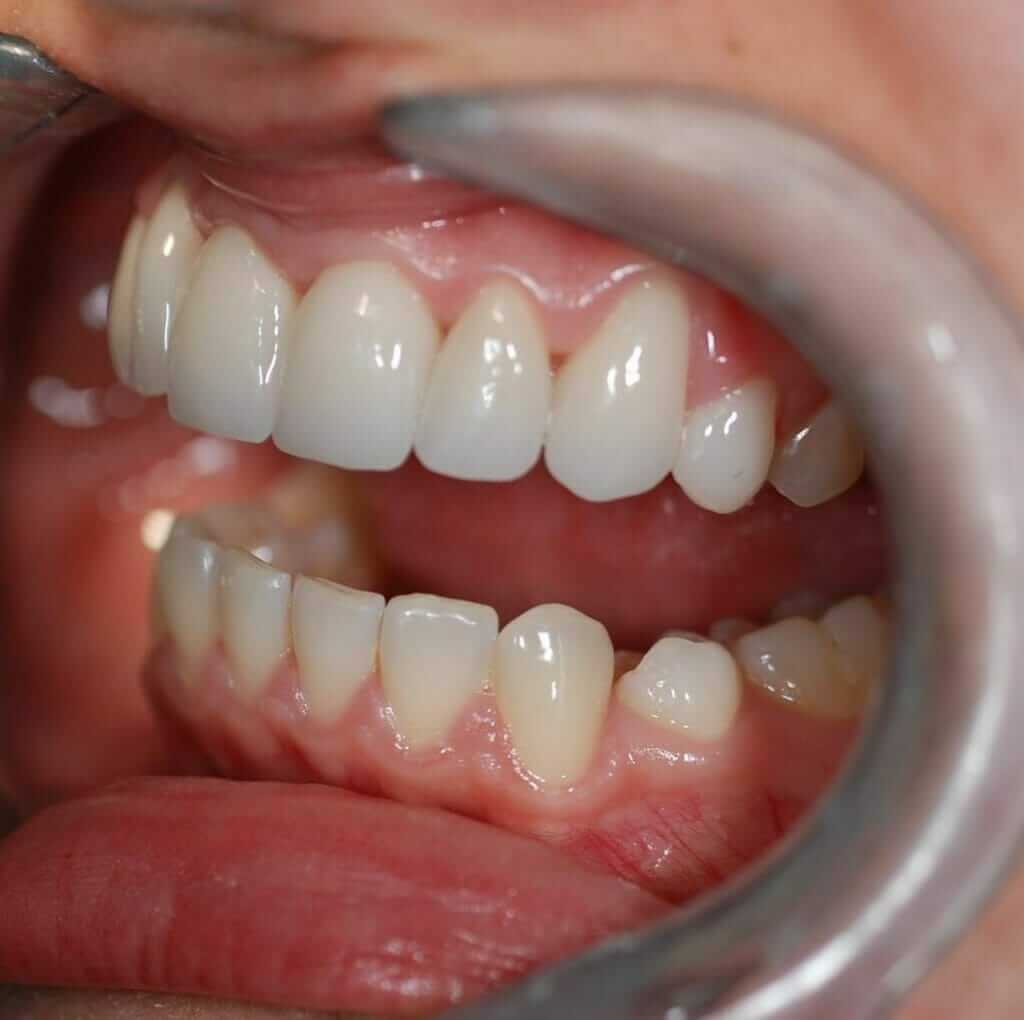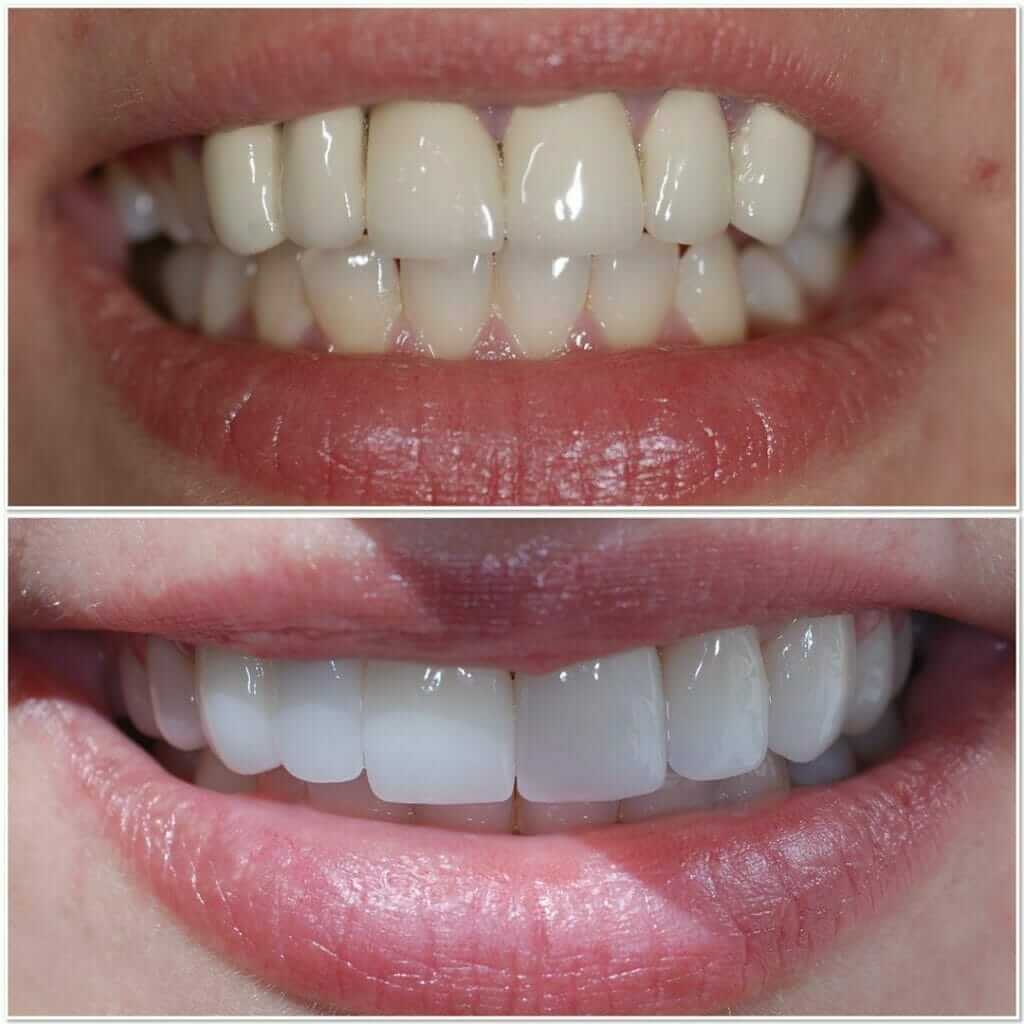 The patient came in because of the unpleasant (aesthetic) appearance of the metal and ceramic compensations which are definitely not an ideal aesthetic solution when it comes to teeth. She was dissatisfied because of gingival discoloration as well as the inadequate fit of her crowns. The goal of the treatment, which was of the aesthetic nature, was unfulfilled and time was lost. We replaced the metal and ceramic with metal-free crowns and completely restored the impression her beautiful smile leaves.
CAD-CAM crowns in just an hour
Thanks to CAD-CAM technology, we are able to create a metal-free crown that will exceed all of your expectations without taking an impression of your jaw, in just one hour! By using standard methods, it would take at least 4 appointments over a period of at least a week.
It's not all the same which type of crowns you opt for, whether they're metal-free or metal and ceramic ones. Metal-free crowns meet the highest aesthetic criteria and they're a picture of reliability and longevity.
Thanks to their ability to admit light just like natural teeth, they'll perfectly fit with your real teeth, without any noticeable differences. They last up to 70% longer.
Replacing metal and ceramic crowns with metal-free crowns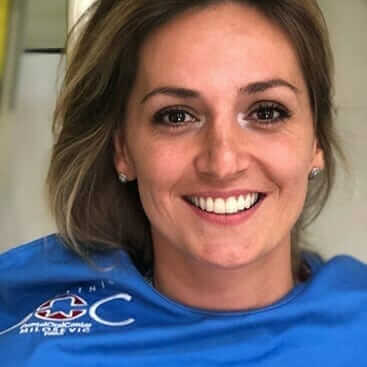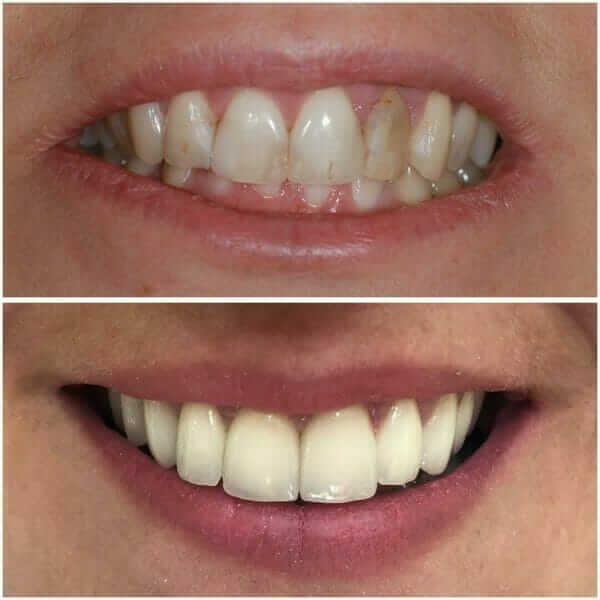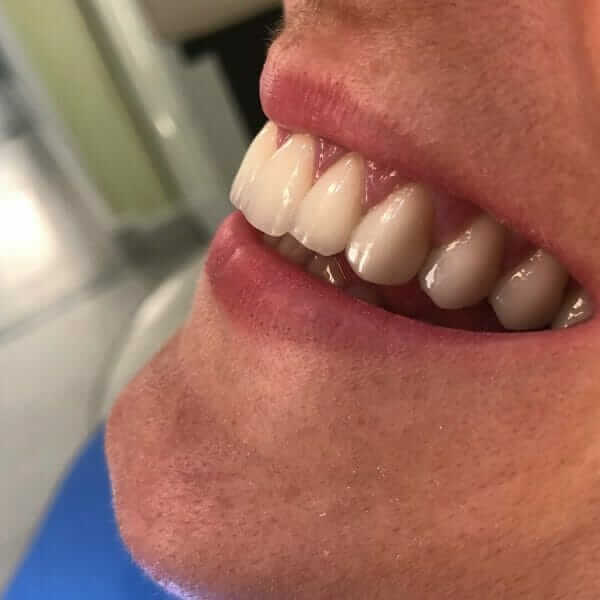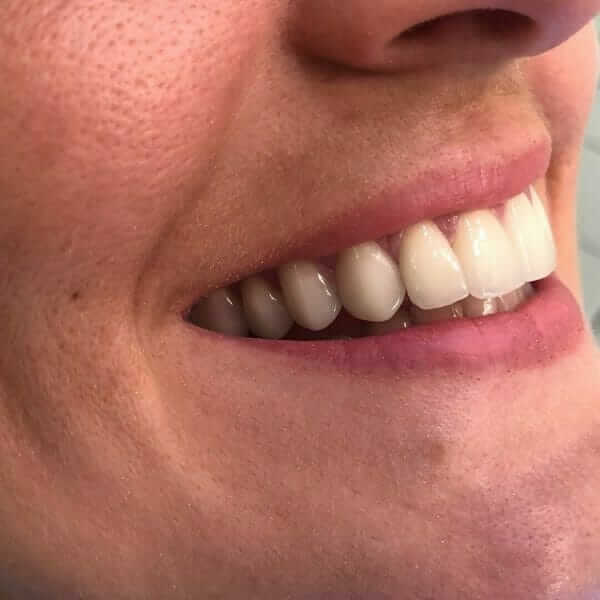 Our patient tells us she's not photogenic at all, but we've certainly proved her wrong! Beautiful, smiling and satisfied. At the check-up, a year after she'd changed her smile forever with the combination of metal-free crowns and veneers. Now she has a completely natural look, properly made to suit her face and smile. After all, you be the judge!
Jovan Memedović
Orthodontics – Braces